Welcome to
Indian Thermal Spray Association: iTSA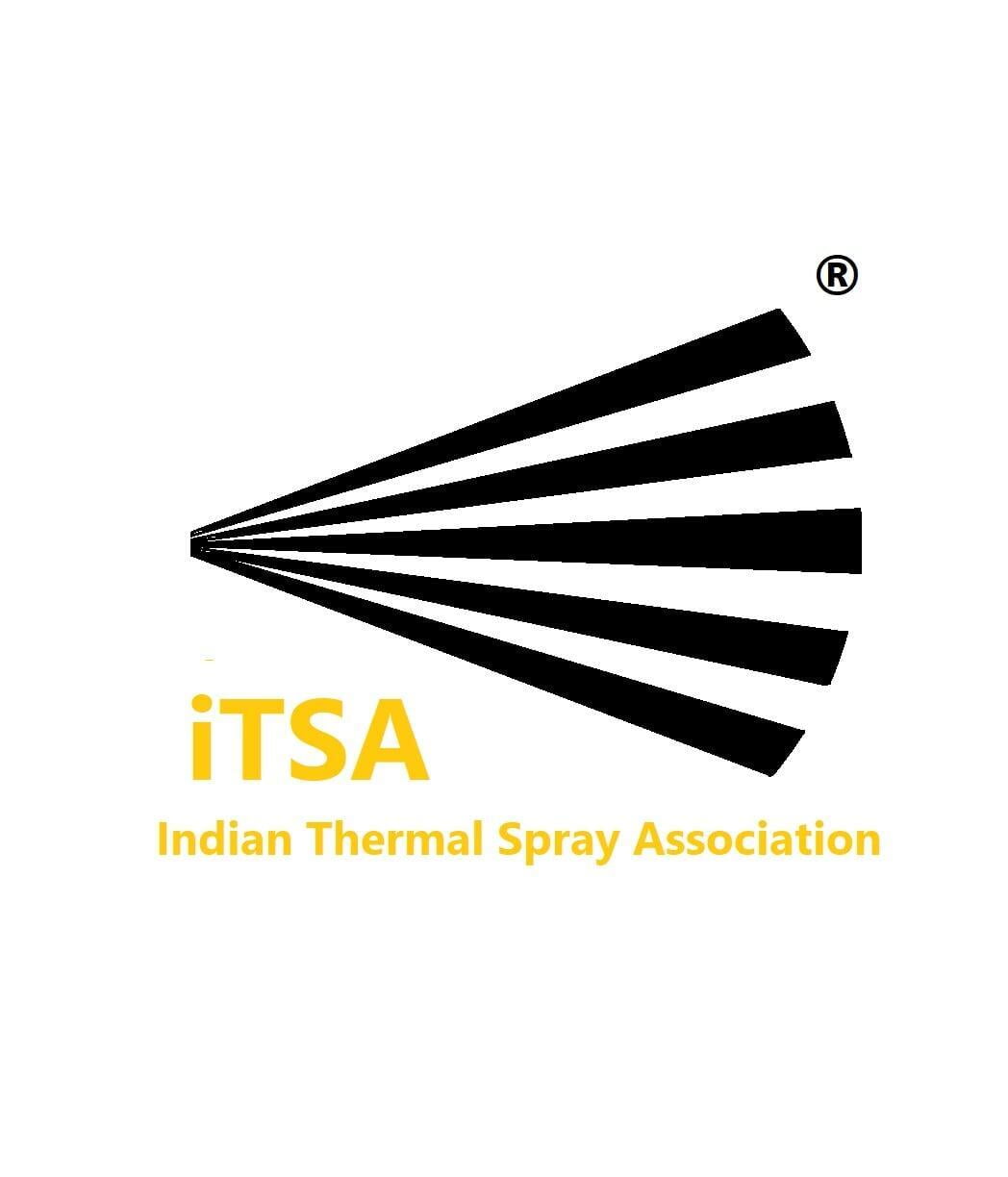 Our goal : Organize the exchange of information on thermal spraying at the Indian level.
iTSA Official website
www.indtsa.or
g
We welcome you to visit our website for information regarding the

Indian Thermal Spray Association (iTSA)

, A Standing Committee of the "

ITSA ASSOCIATION FOR THERMAL SPRAY TECHNOLOGY AND RESEARCH

", is a professional industrial association dedicated to expanding the use of Thermal Spray Technology. This is a regional group of people who are working in the field of Thermal Spray and Engineering but the members are not only limited to the Indians. Welcome all of the people who devote thermal spraying to join us. The main mission of the iTSA is to promote the advancements of research & developments and industrial applications of thermal spray technology in India as well as in the world through establishing an information exchange platform (Workshops, meetings, and conferences) and the involvement of experienced professionals and young researchers and students in thermal spray R&D. We hope that through iTSA is able to bring regularly all researchers involved in R&D, technicians in thermal spray job shops, manufacturers of thermal spray materials and equipment, managers of the companies involving in thermal spraying in India to share the latest advancements of thermal spray technology. iTSA is managed by the Board of Delegates, composed of members. The Board of Delegates represents key Indian universities, research centers, and companies involved in thermal spraying, performing research, and producing feedstock, types of equipment, and coatings on the Indian and international levels. The institutions represented by the delegates gather together hundreds of scientists and engineers dedicated to R&D activities dedicated to base research, applied research, equipment and application development, problem-solving in the field of thermal spraying, materials science, and engineering etc.
iTSA's Executive Council (EC)/Board of Members for the period of two year 2021-22

President: Prof. Harpreet Singh, IIT Ropar
Vice President (Academia): Prof. S Bakshi, IIT Madras
Vice President (Industry & Lab): Dr. RM Mohanty, CSIR HQ, New Delhi
General Secretary
: Dr. Satish Tailor, MECPL, Jodhpur
Joint Secretary: Prof. Anup Kumar Keshri, IIT Patna
Senior Executive Member: Prof. Kamaraj M, IIT Madras
Executive Member: Prof. Jyotsna Dutta Majumdar, IIT Kharagpur
Executive Member: Dr. Sisir Mantry, IMMT Bhubaneswar
Executive Member: Prof. Shashi Bhushan Arya, NIT K Surathkal
Why become a member of iTSA?
The website of the iTSA provides the useful information to all colleagues interested in thermal spraying in the large societies, job shops, or university laboratories. The iTSA members have access to the additional services such as job proposition, information about services related to thermal spraying in different states of India, forum of users which enables research of missing information related to thermal spraying and much more. The iTSA membership enables also a reduction in the fees of the events organized by the association.
We invite you to join iTSA!
We invite you to join iTSA!
For membership please write us info@indtsa.org and ind.tsa@outlook.com with following details or Join Online
Title,
Full Name,
Type of membership,
Email address,
Phone,
Job title,
Company/University/research lab,
Full Address, City and Country.
For more info please visit Types of membership
SPRAYTODAY™ | Indian Thermal Spray Association®
SPRAYTODAY
TM
is a quarterly official publication of the Indian Thermal Spray Association® [iTSA], Published and Distributed digitally Copyright© 2021 by the INSCIENCEIN Publishing. Please visit for more info
ClickHere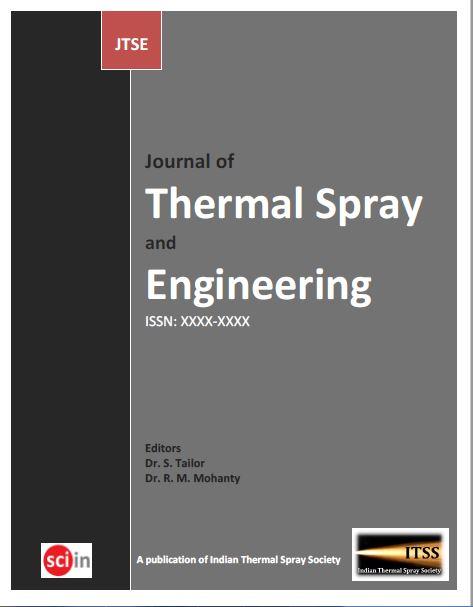 E-ISSN : 2582-1474
Editor-In-Chief: Dr. S. Tailor
Dpty. Editor-In-Chief: Dr. R. M. Mohanty
DOI: https://doi.org/10.52687/2582-1474/

http://www.inscience.in/JTSE.html

An Official publication of Indian Thermal Spray Association (iTSA)

The JTSE is an international archival journal publishing scientific papers on thermal spray technology; Journal provides a platform for researchers to share their original and innovative findings, in addition to identifying methods of production and application that include, but are not limited to, HOVF, plasma spray, flame spray, wire arc spray, and cold spray, Powder technology, Gas flow, particle motion, and heat transfer, Stress and strain analysis, Coating deposition mechanism, Single particle deposition and solidification upon impact, Coating mechanical and thermal properties, Coating microstructures and phase transformation, Functional coatings, Torch design and optimization, New thermal spray technology, Robotic programming and kinematic analysis, Torch trajectory definition and optimization, Novel applications of thermal spray coating, Mathematical and theoretical analysis on related subjects, Finite Element Analysis on related subjects. JTSE Covers Review Articles, Research Articles, Letter To Editor, Conference & Book Review, Notes and Short Communications. All the published articles are available for Download for Free.